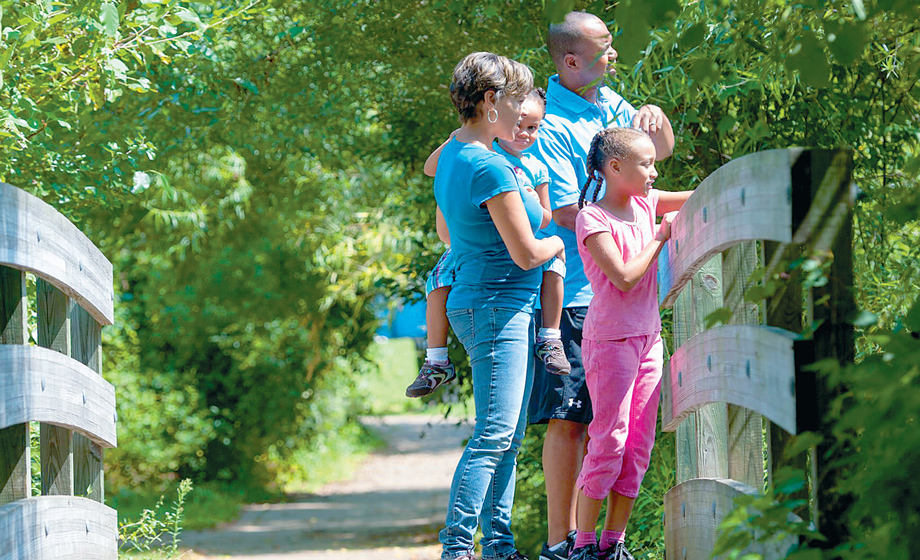 Photo credit: Nancy Borowick
Just 15 minutes from the Jones Beach shores and a mere 25 miles east of midtown Manhattan, Rockville Centre provides the perfect mix of urban vibe — with its multitude of restaurants, night life and boutiques — and suburban amenities, including historic homes, easy ocean access and family-friendly events.

Boutique Central
At LUXE Boutique (35 S. Park Ave.), the emphasis is on dressy dresses and the place to go to for promwear. Mystique Boutique NYC (279 Sunrise Hwy., mystiqueboutiquenyc.com) promises trendy apparel at affordable prices. Rose & Eye (4 S. Village Ave., roseandeye.com) carries everything from jeans and tees to dresses. Presava Boutique (270 Merrick Rd., presava.com) has a wide range of stylish selections for women, as does Coquette (197 Brower Ave., coquetteonseventh.com).
If you love to shop vintage, check out  1  Lucky Finds Boutique (7A N. Park Ave.), a designer consignment store. Menswear is well represented at Bertalia (15 N. Park Ave., bertalia.net), and at Clout (263 Merrick Rd., clout.nyc), you'll find what its owners call "rocking trendy streetwear."
Have a black-tie affair on the calendar? Advance Formal Wear (234 Sunrise Hwy., advanceformalwear.com) has what you need. For special occasion outfits for the little ones, Bambino Elegante (6 S. Village Ave., bambinoelegante.com) is your go-to destination. Little Jeannine's (10 N. Park Ave., jeanninesboutique.com/baby-children) also focuses on baby and kids' wear.
Specialty Shops

A few doors down is Jeannine's Boutique (6 N. Park Ave., jeanninesboutique.com), which sells home décor, accessories and specialty holiday gifts. For personalized items, check out the  2  Giftologist (37 S. Park Ave., shopthegiftologist.com), with "free monogram Mondays." At Kathleen's of Donegal (8 N. Park Ave., irishgiftsofrvc.com), find jewelry, crystal and clothing from Ireland. Find healing stone bracelets, essential oils and more at  3  ReCreateU (8 S. Park Ave., recreateu.com). Parrots of the World (316 Sunrise Hwy., parrotsoftheworld.com) has a huge selection of parrots, and sells fish, reptiles and other exotic pets. At Matty's Toy Stop (284 Sunrise Hwy.), the range goes from Slinky to slime. The Lost Dog Art & Frame Co. (19 S. Park Ave., ilostmydog.com) is the place to find cool vintage maps.
Got gems on your mind? Leder's Jewelers (17 N. Village Ave., ledersjewelers.com) has a full-time watchmaker and jeweler on site. Other options: Concord Jewelers (3 N. Park Ave., concordjewelersinc.com); Barka Jewelers (10 N. Park Ave.); Michaels Jewelry Designs (28 N. Park Ave.); MM Fine Jewelry and Gems (265 Sunrise Hwy., mm-fine.com) and Kai Pai (10 S. Village Ave., kapaiboutique.com).
Vines & Branches (80 N. Park Ave., vinesandbranchesrvc.net) is a purveyor of gourmet olive oils and vinegars, and  4  Village Cheese Merchant (28 S. Park Ave., villagecheesemerchant.com) features more than 40 handcrafted imported and domestic artisan cheeses.
Food Scene
Start the day at the  5  Breakfast Club (21 S. Park Ave., thebreakfastclubrvc.com), where kids eat free Wednesdays and grownups get half off Bloody Marys and mimosas weekday mornings.
Pipeline Coffee Company (318A Sunrise Hwy., pipelinecoffeecompany.com) has an onsite roastery, while tea and crumpet fans can find their bliss at Chat Noir (230 Merrick Rd., chatnoirtea.com).
For steaks and seafood, and a lively bar scene, try George Martin the Original (65 N. Park Ave., georgemartintheoriginal.com). On Thursdays at 6  Chadwicks American Chop House (49 Front St., chadwicksrvc.com) find live music as well as Ladies Night specials, or grab a wine flight at French bistro Aperitif (242 Sunrise Hwy., aperitif.com). Dine outdoors at Dodici (12 N. Park Ave., dodicirestaurant.com) or on a rooftop at  7  Kasey's Kitchen and Cocktails (23 N. Park Ave., kaseysrvcny.com). Monaghan's Irish Pub (48 N. Village Ave., monaghansrvc.com) is home to "auld Irish favorites" like shepherd's pie.   
At Bowery Bar & Fare (300 Sunrise Hwy., theboweryrvc.com), try your hand at ring toss and roulette, or classic games like giant Connect Four or vertical chess.  8  Five Pennies Creamery (11 N. Park Ave., fivepenniescreameryny.com) boasts 130 flavors of ice cream, while Front Street Bakery (51 Front St., frontstreetbakery.com) is known for their black-and-white cookies.
To Do

At Hue Studio Arts (326 Sunrise Hwy., huestudioarts.com), you'll find classes for all ages and levels of experience. If painting isn't your thing, create a terrarium at  9  Modern Terrarium Bar (19 S. Village Ave., modernterrariumbar.com).
The 550-seat Madison Theater at Molloy College (1000 Hempstead Ave., madisontheatreny.org) hosts music, dance, comedy and family-friendly shows or visit robotic dinosaurs at the  10  Center for Science Teaching and Learning (1450 Tanglewood Rd. cstl.org).
The 2nd Annual Playing on the Porch Day, where residents perform music on porches, driveways and front lawns, will take place on Sept. 12. Spread out a blanket and enjoy music and food trucks at the Village Green on several upcoming Fridays. 
Jenna Kern-Rugile is a freelance writer and editor in East Northport.