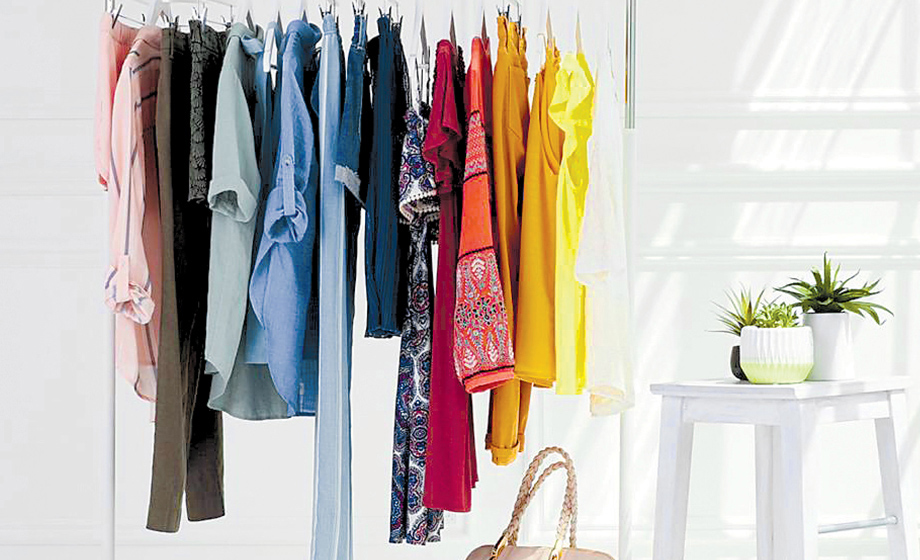 Subscription boxes make staying in style easy
If you have ever felt like you have nothing to wear, or your closet is just too cluttered, you're in luck. The latest fashion rental, subscription and swap services offer unlimited wardrobe options from personal stylists delivered right to your front door.
Stitch Fix
What it is: A personalized online shopping experience for women, men and children. Upon signup, fill out a style profile to reveal your price range, size and style. For a $20 fee, a personal stylist will hand pick pieces to fit your tastes, needs and budget. Each shipment — called a Fix — contains a curated selection of clothing, shoes and accessories. Keep what you love and return the rest in a prepaid envelope. The styling fee gets credited toward any items kept.
What we love: There are great options for men, including professional and formal attire, outerwear, sleepwear, as well as neckwear, belts, socks and more. stitchfix.com
Swap Society
What it is: With the swap economy booming, this clothing website for women and kids makes it fun and affordable to mix up your wardrobe. Members send in clothes that don't fit or aren't their current style and swap them for clothes they want to wear now. To make sure you get equal value for what you send in, Swap Society works on a points system, which is based on seasonality, condition, retail value and more. Start shopping once you receive an email with your total points. Choose from two different memberships: $60 for three months, $180 for a year.
What we love: You'll consume less without sacrificing style while still having the thrill of shopping for something new. swapsociety.co
Nuuly
What it is: A new clothing rental company from URBN, the parent company of Anthropologie, Free People and Urban Outfitters. Monthly subscriptions cost $88 for a six-item box, featuring on average more than $800 worth of merchandise. The site offers everything from premium denim and everyday dresses to seasonal outerwear and coveted vintage pieces in sizes 00-26, as well as maternity options. All Nuuly shipments are sent in a returnable custom bag with a two-day return label.
What we love: They are experts in cleaning and sanitizing clothing, so wine stains, paw prints, artistic kids with finger paints are no worry at all. nuuly.com
Haverdash
What it is: A subscription clothing rental service with access to hundreds of garments for $59 a month. Choose from a mix of well-established trend-drivers and up-and-coming brands to add to the site's virtual closet. Get three items at a time, with an unlimited number of swaps (once you send the clothing back, three more styles will arrive).
What we love: You can forgo the dry cleaning and the frustration of a cluttered closet. Wear it once, send it back and get more great looks. Or, purchase the items at a discounted price. haverdash.com
Trunk Club
What it is: Nordstrom's fashion service assigns members a stylist, who'll curate customized looks. After taking a quiz about your fit, style and budget, you'll chat with a personal shopper who will send you an email with their selections to review. Trunk Club carries wardrobe staples such as tees, denim and sweaters, typically in the $40-$300 range. Formal clothes start around $200. Each Trunk has a $25 styling fee, which is credited toward your purchase, and shipping and returns are always free.
What we love: Only pay for what you keep, and you won't be charged until they receive your returns. You can also purchase items using the self-checkout feature on the app. trunkclub.com
Janene Mascarella is a freelance fashion, beauty and lifestyle writer who lives in Miller Place.